Assalamualaikum
Syukur kpd Allah SWT kerna masih berpeluang untuk memohon keampunan dan bertaubat.
Kalo dosa tgh malam, maka mintak lah ampun pada siangnya, kalo dosa tgh siang, maka mintak lah ampun pada malamnya.
Terima kasih to all viewers blog ni. Korg lah nafas blog ni. You guys are rawkss!

Ok, back to the business, well, frankly speaking, aku bukanlah novel reader yg hardcore. Kalo ade member2 yg recommend, kalo rajin aku bace ler.

Sejak membaca kisah2 imaginasi org lain ni, i admit that few of writings are kind of cool. For example like this one. Baru je habiskan, ada 4 lagi novel sambungannya. Wish me luck utk habiskan kesemuanya cepat2.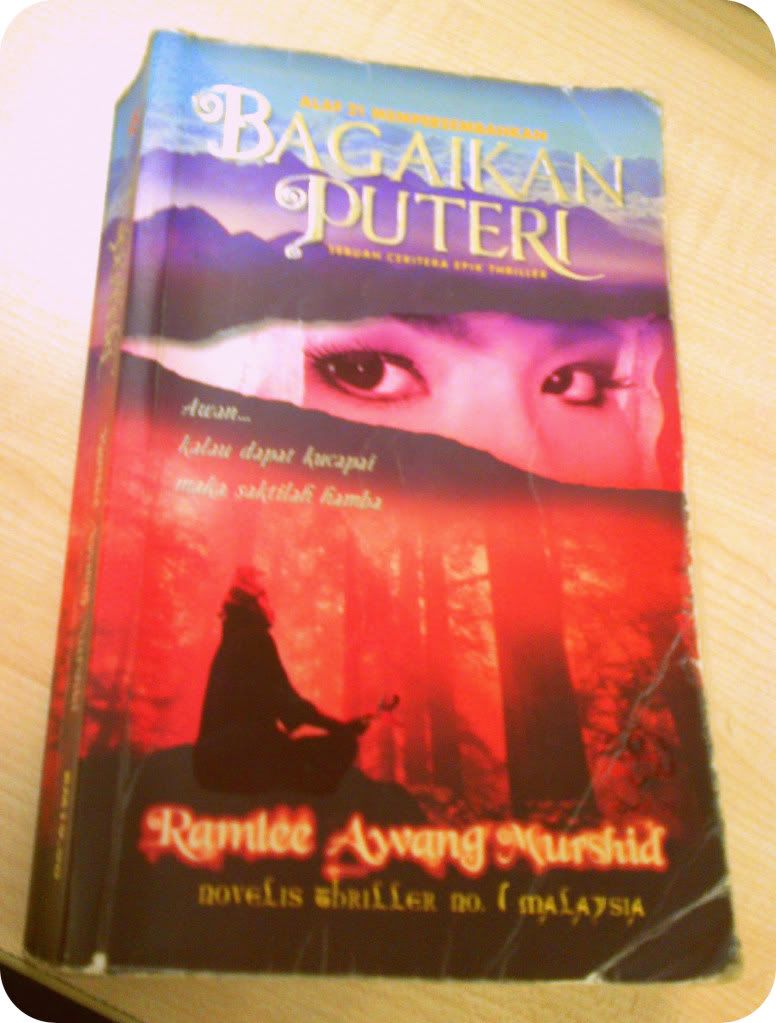 Sinopsis citer ni u guys leh google je.hehe. Lagipun citer ni ramai dah bace pun kot. Aku tak rajin sgt bace novel2 neh, bace manga boleh lah aku nak cer2.lol.
till next entry
acap
p/s: "kau bagai puteri" ...aku rasa zaman skg org dah tak rasa 'feel' puteri. Org skg nak 'feel' millionaire..eh, Billionaire!

lantak pi la puteri ke ape, sok kuboq kene soal jugak.
pp/s: aku bwk buku ni gi fakulti, budak2 post-grad, sekoq pun xlayan novel. Bitch pleasee...hahahaaa